Our Free Car Removal Melbourne Service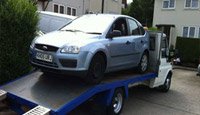 We buy cars for disposal in Melbourne with our free car removal Melbourne service. So, if you've a car that is old, damage, burned or scrap and you don't want to spend anything in order to remove it from your place. Call to Car Disposal Melbourne on 03 9012 5946. We offer free car removal service in all suburbs of Melbourne region and dispose your car after giving you cash for it. We don't bother about car make and model for disposal. We come and collect the car for disposal after paying you dollars on spot.
Get up to $6,000 Cash with free Car Removal
With free car removal Melbourne service, you not only get free collection but you also get cash for your car disposal. So, in order to get an idea how much cash you'll get in your hands, you need to call our car expert on 03 9012 5946 for price quote. We assure you we'll match all genuine offers from other companies and will pay you more for your car disposal with our free car removal Melbourne service. In order to get more info about our cash for car disposal Melbourne service, you can visit our this page.
Free Truck and Commercial Vehicle Removal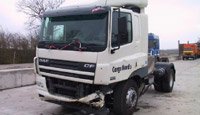 Do you have an old, damage, scrap or unwanted truck that you want to dispose of. Set your top priority by choosing our service. You'll get top cash for your truck and commercial vehicle as well as free removal regardless of your location and condition of your commercial vehicle. We pay more cash amount for light and heavy commercial vehicles due to its size, body and heavy engines. We also make free inspections if you've a truck or commercial vehicle in good condition and we pay the right price for every vehicle that you want to dispose of.
Vehicle Removal in any Condition, Make & Model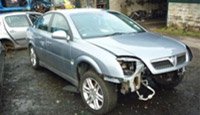 Don't spend money in order to fix your car or for removal in order to drop it off to us. We'll buy it with all of its internal and external problems. We dispose cars in of any age and condition with any make and any model. Your vehicle should be complete with engine and all parts in order to get our cash for car and free removal for disposal. We also do all free paper work when you sell your car for disposal to us.
Car Removal Our Service Areas
Are you in Melbourne? If yes, then you are eligible for all of our services including free pick and removal of your vehicle. Our car collection team can travel and reach to any suburb in order to buy your car for disposal. So feel free to contact us for your car collection for disposal.
Get more useful info regarding car removals Melbourne and cash for old cars by clicking on the links.