keyboard_arrow_leftPrevious
Check Nowkeyboard_arrow_right
Get up to $6,000 Cash for Car Disposal Melbourne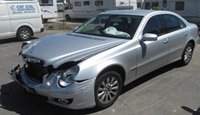 When we dispose any car, we offer and give instant cash to car owner for it. Depending on the specifications and condition of the car, we offer cash up to $6,000 on same day. To know how much you can get for you car, make an inquiry on 03 9012 5946. Its our challenge that price quotes we offer over the phone are top and best and no other car disposal company can beat it. We continuously revise our car appraisal criteria in order to give best service and quotes to our valuable customers and car owners. To read more about it, visit this page.
Free Car Collection for Disposal in Melbourne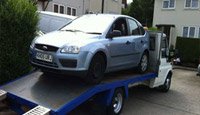 Car Disposal Melbourne dispose cars that are old, damaged, junk, scrap or worn out. So, if you've a car in a dead or burned condition then let us know. We arrange free car pick up and car removal. Our car collection team go to vehicle location and drag your car onto tow truck. And remove it from your property on same day after giving you cash for your car disposal. Our free car collection and removal service is totally free of all those whose car collection location is in Melbourne. So, feel free to contact 03 9012 5946 and get your car removed for disposal in Melbourne.
Car Disposal Melbourne
If you have a vehicle that is no more road worthy due to higher costs of fixing mechanical problems, and you want to dispose of it. Then contact Car Disposal Melbourne in order to demolish your car. We dispose all sort of cars, vans, utes, 4wds and trucks of any age, condition with any make and model. We come and collect vehicles on same day for disposal.
In order to know how much you can get for your car disposal, you can contact to our friendly car disposal team on 03 9012 5946 and we'll offer you a price quote for your car disposal. Upon your satisfaction, we'll book your car for collection according to your best date and time. We'll come to you and will give you cash for your car. And we'll remove it with our free collection service in Melbourne.
We offer cash up to $6,000 for car to dispose it in Melbourne. Same day cash on spot for all cars, vans, utes and trucks. Call now 03 9012 5946 and get free disposal for your car, van or truck. No matter what's your car location in Melbourne, we'll come and collect your car for disposal without any charges. We do free vehicle removals for cars, vans, trucks, 4wds. Call on 03 9012 5946 to get free price quote for your car, van, truck, 4wd or ute disposal. We dispose dead, not running, old, scrap, damaged, junk, unwanted vehicles in Melbourne.
Car Disposal for any make, model, age & Condition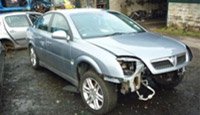 It doesn't matter for us what's the condition and how much your car is old. We buy every sort of car that is of any make and model. We buy every car that is scrap, old, damaged, junk, burned or worn out or is standing from a while in your backyard. Your car may have so many issue with lot of internal and external problems along with faded body. We'll still buy it for disposal. We dispose all Ford, Honda, Holden, Subaru, BMW, Nissan, Mazda, Mitsubishi, Chrysler, Mercedes Benz, Audi, Kia, Daewoo etc in our disposal centers. Contact us and get free price quote here.
Sell trucks and commercial vehicles for Disposal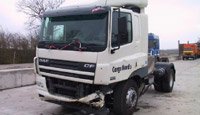 Car Disposal Melbourne welcome all sort of trucks, light and heavy commercial trucks for disposal. We offer more cash with free collection service for all commercial vehicle disposals. We buy all makes and models of commercial vehicles with any age and condition. We happily give cash for Subaru, Nissan, Isuzu, MAN, Daf, BMW, Mercedes Benz, Ford, Mitsubishi, Mazda, Hino and all other truck manufactures. Call on 03 9012 5946 or visit contact us page to sell your truck for disposal in Melbourne.
Car Disposal Service Areas
Car Disposal Melbourne offers free car Removal in all areas and suburbs of beautiful Melbourne. Our car collection team travel all suburbs in order to remove cars, vans, utes, trucks and 4wds. If your vehicle location is Melbourne or Geelong region then contact us for your scrap vehicle disposal.
More info on Car Disposal in Melbourne
For useful info regarding car disposal in Australia visit this link. Why you need vehicle recycling and what it is, read this article on RACV. And be sure the company to which you are selling your car must have LMCT license. After a lot of hard work, we are now Melbourne's fewest LMCT license holders who dispose of cars according to Government and environment protection laws.
Get useful information regarding car disposal and cash for unwanted cars by clicking on the links.